A new bug in certain versions of Apple's operating system can cause iPhones, Macs and even Apple Watches to crash, blocking access to iMessages and other popular apps.
As reported by Italian blog Mobile World, the bug affects devices running iOS11 when an Indian language (Telugu) character is received or simply typed in a text field.
"If the character is displayed within an application (WhatsApp, Twitter, etc.), the app in question will crash and will continue to close each time you try to start it," warned Giuseppe Trippodi of Mobile World.
Other third-party apps, including Facebook Messenger, Gmail and Outlook for iOS, also become disabled when a message containing the symbol is received.
"The situation gets worse if someone sends you the symbol and iOS tries to show it in a notification. In this case, the entire [iOS] Springboard will be blocked," said Trippodi.
According to Mobile World, the bug was also successfully tested on the latest versions of watchOS and macOS, immediately crashing apps like Messages, Safari, Note and the App Store.
Fortunately, the beta version of iOS 11.3 already appears to resolve the issue.
The flaw was reported to Apple earlier this week but the tech giant has yet to respond in a statement.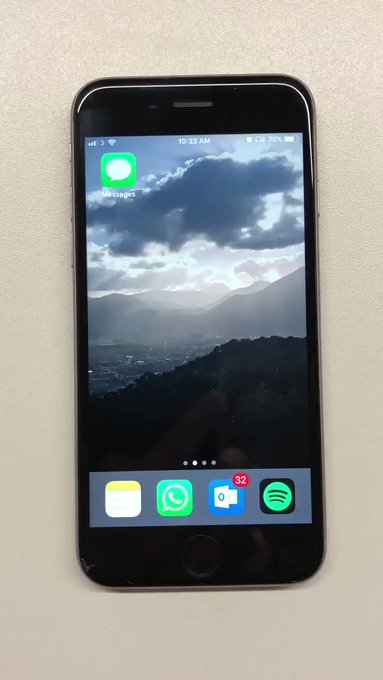 Tom Warren
✔@tomwarren
Another iOS bug is crashing iPhones and disabling access to iMessage https://www.theverge.com/2018/2/15/17015654/apple-iphone-crash-ios-11-bug-imessage …
This isn't the first time Apple users are inconvenienced by a major software bug. In 2016, a similar bug caused iOS devices to freeze when attempting to play a specific video in Safari.
More recently, just a few weeks ago, another bug in iOS11 forced devices to restart repeatedly after 12:15 am. The bug was triggered by third-party apps using recurring local notifications, such as reminders.
via:  tripwire